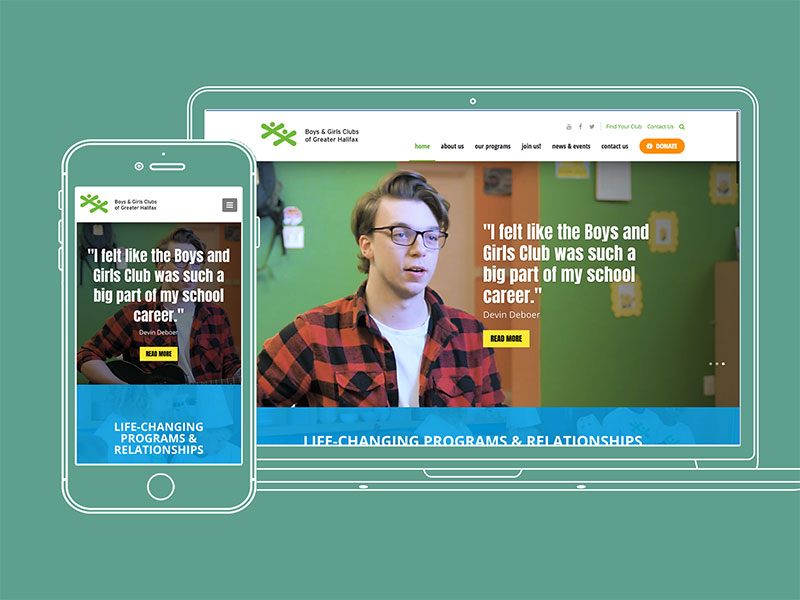 Our team at WebBGC is always happy to see another BGC Club Website go live. The BGC Greater Halifax website, www.bgcgh.ca, was launched to production at the end of April, just in time for their Summer Program Registration.
Since the website rollout, their team has received many positive comments from parents, club staff, partners and of course their club youth. The new look and feel has given the club a refreshed online presence while allowing them to take advantage of the ease of publishing news, events, documents, images and videos to their Club website.
Here's what the Halifax Club had to say about their WebBGC experience.
"We're thrilled with our new site. The WebBGC team at Radii incorporated our tone, content, and page functionality wishes into its design so that the site is something which works for our charity and our programs. The WebBGC team embedded all of the design elements we wanted: testimonials, social media links, our videos. They continually checked in with us about the site's progress and were timely with responses. Overall, our site rebuild was a terrific experience."
– Henk van Leeuwen, CEO.
It was a pleasure working with the Halifax team. We look forward to seeing how their website evolves while supporting them every step of the the way!
Team WebBGC